Decorating for Halloween can be quite challenging at times with all of the spooky inspired decor and accessories out there.  If you are not wanting to turn your home into a Haunted House or if you are not the Adams Family, but you till want to deccorate for Halloween, then maybe less is better.  You could try taking a  more minimalist approach to Halloween decorating.  Here are few decorating ideas to help you turn your house into a beautifully decorated space this Halloween, rather than a spooky one!
No candy screams the word "Halloween"  more than candy corn.  Put candy corn in a glass jar and place it in any area of your home.  This decorating technique serves two purposes: (1) it serves as decoration; and (2) it provides guests something to enjoy and eat.  It does this, while encompassing a more simple and tasteful Halloween look.
Create a vignette in any area of your  home by using only black and white colors.  This will give your home a Halloween look, without all the ghouls and goblins.  You  may have some black and white accessories already in your home which you could use to create your Halloween vignette.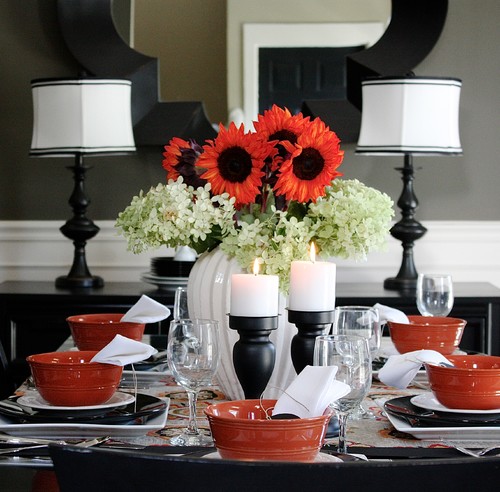 And, you don't want to forget about your tablescape.  Adding some simple black, white, and autumn colored dishes to your kitchen or dining room table will dress it up and still give you a Halloween look without spooking your family and guests.  Also, place a centerpiece in the middle of your table that accents the color of your dishes and napkins.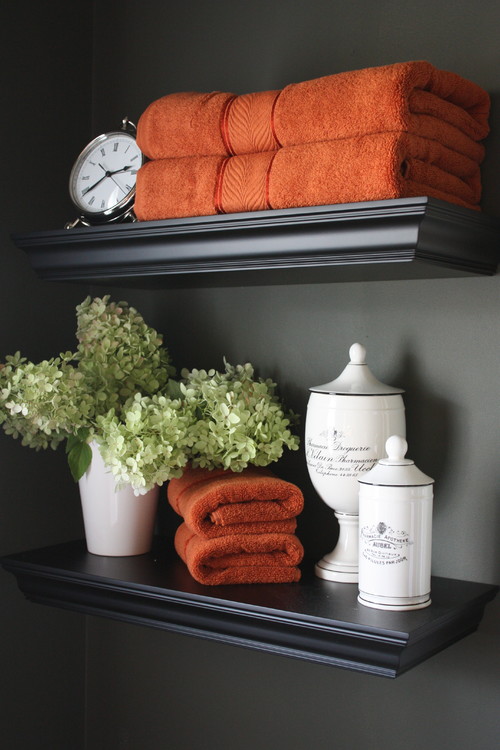 Try adding a pop of color to your bathroom to give it a Halloween feel.  Place orange towels in any area of your bathroom to give it a simple Halloween look.
A great way to give your living room a Halloween trick or treat is by adding some orange and black throw pillows to your furniture.  And, make your fireplace mantel the focal point of the room by placing some non-spooky decorations on it, such as pumpkins and black candlestick holders. Then, to really tie the whole look of your living room together, place some pictures on the wall that encompass the Halloween colors!
---
---
Ready to begin you staging or design project?  Contact INSTYLE by Colbi today to turn your dreams into a reality! (641)226-1990 or colbi@instylebycolbi.com.